Check out Carter's latest design options!
Carter's provided architectural design options for a detached property in St Anne's. The architectural drawings have been drawn by Thomas Zub - Architect and provided three exciting and different options for a house re - development project.
The client first came to us back in December 2016 and was unsure in how they could extend and and remodel their home to provide another two bedrooms, extend to the rear and form an open plan kitchen dinning room area. We sat down with the client tailored a clients brief outlining their requirements and provided three alternative options showing different layouts and different forms of construction. To help the client visualise this we provided detailed 3D internal and external images for each proposed scheme.
Existing Elevations and Plans:
Click on the < > arrows to browse through each option at your leisure.
All three options provide innovative and contemporary design solutions. We have explored different forms, shapes and sizes providing a large rear extension, internal remodelling and an external ancillary area.
See our proposed design solutions below.
Click on the < > arrows to browse through each option at your leisure.
We are currently at feasibility stage where we are now providing budget cost estimates for their preferred design. This will enable the client to budget and move forward to detailed design stage and send the works out to tender competitively.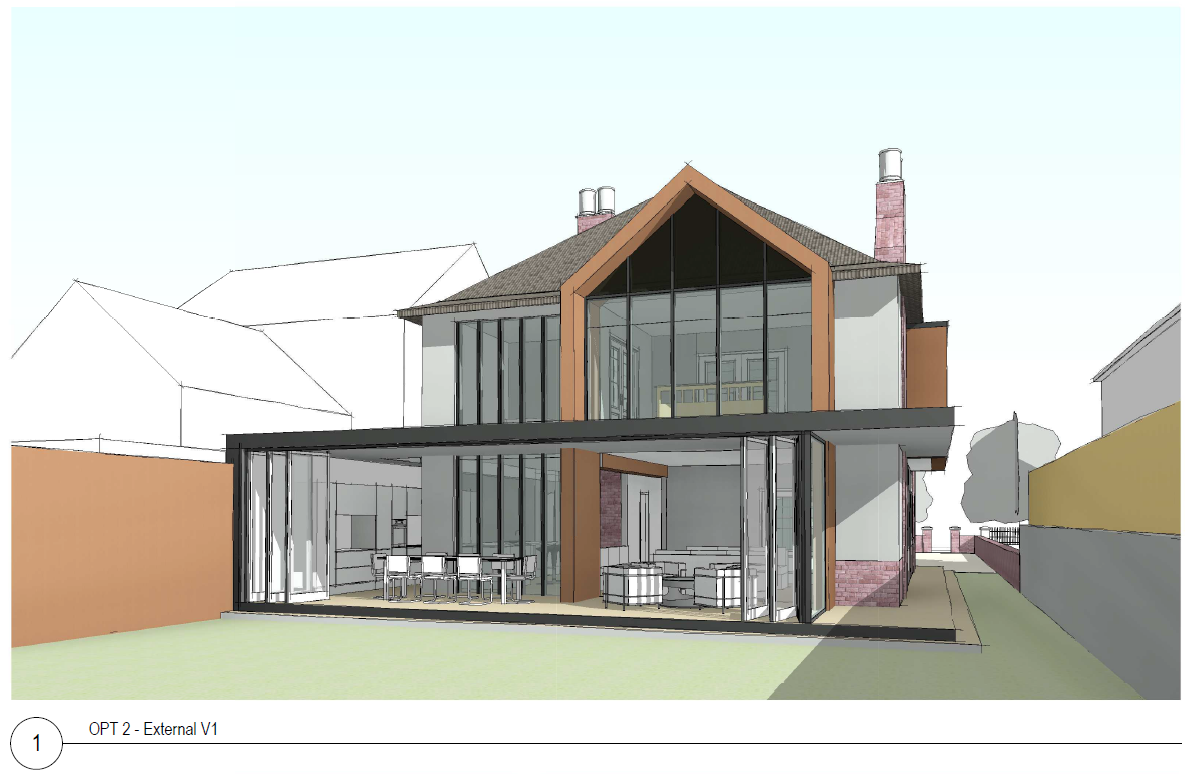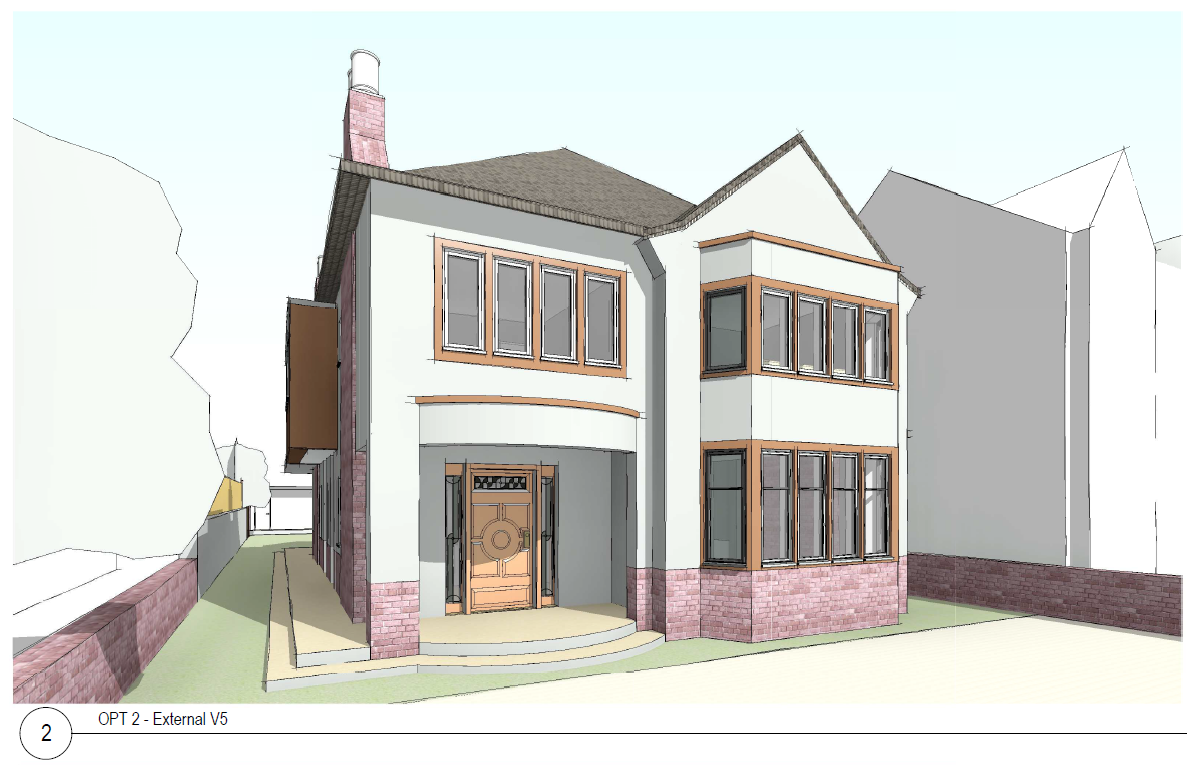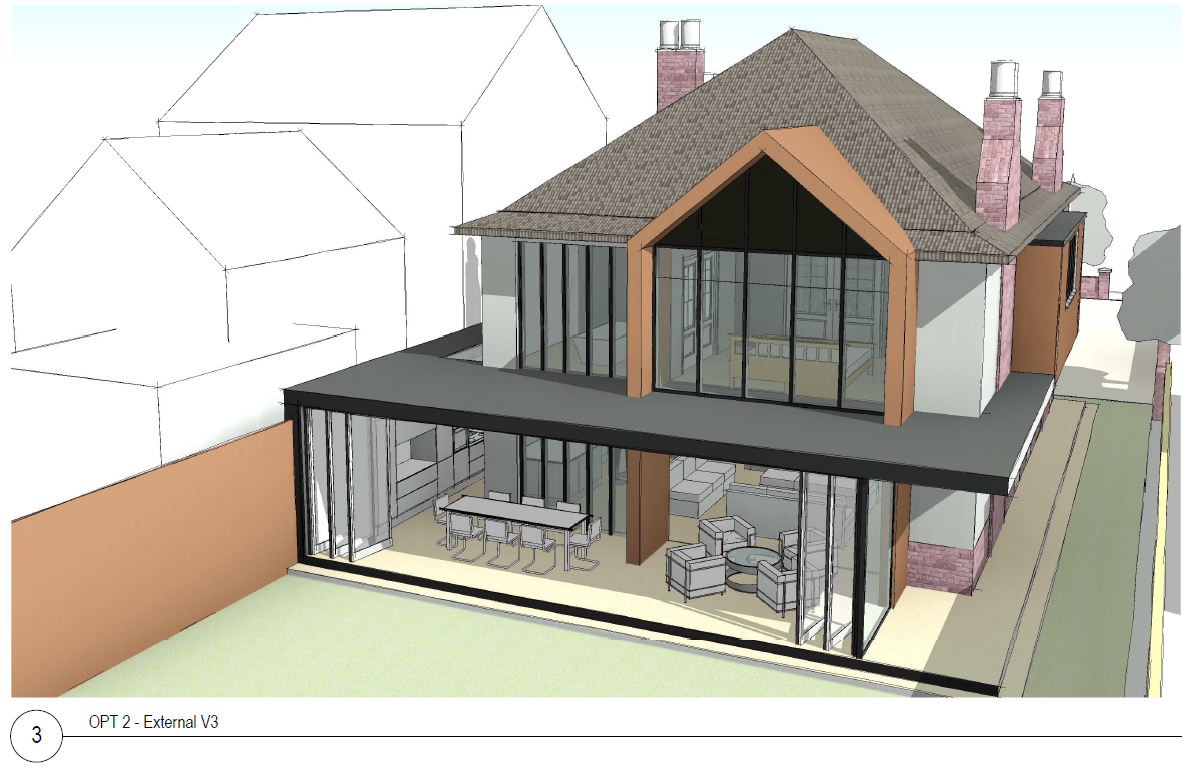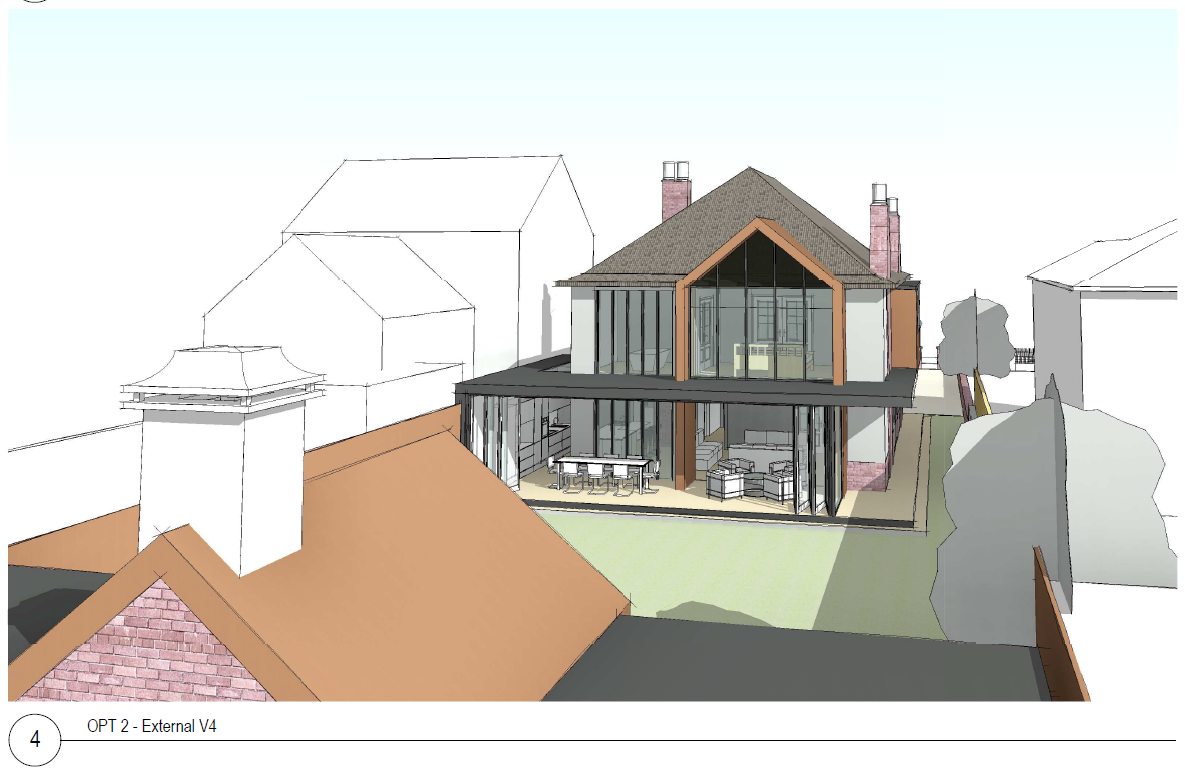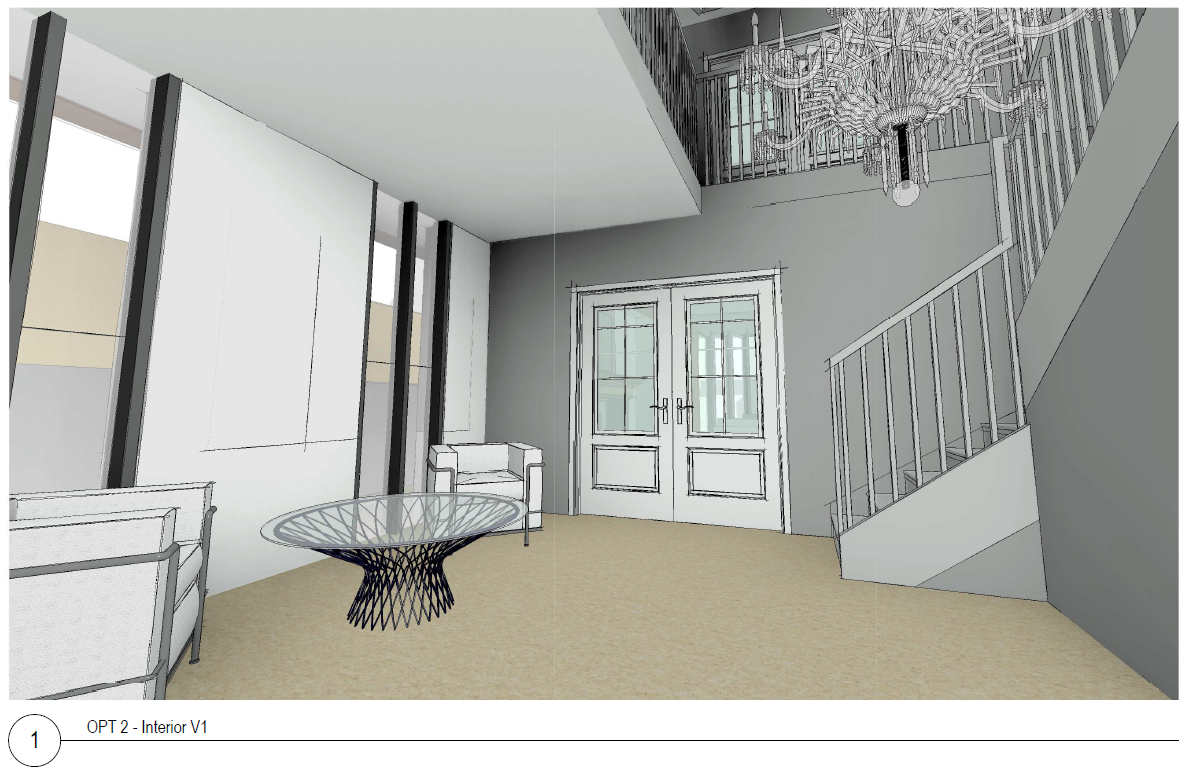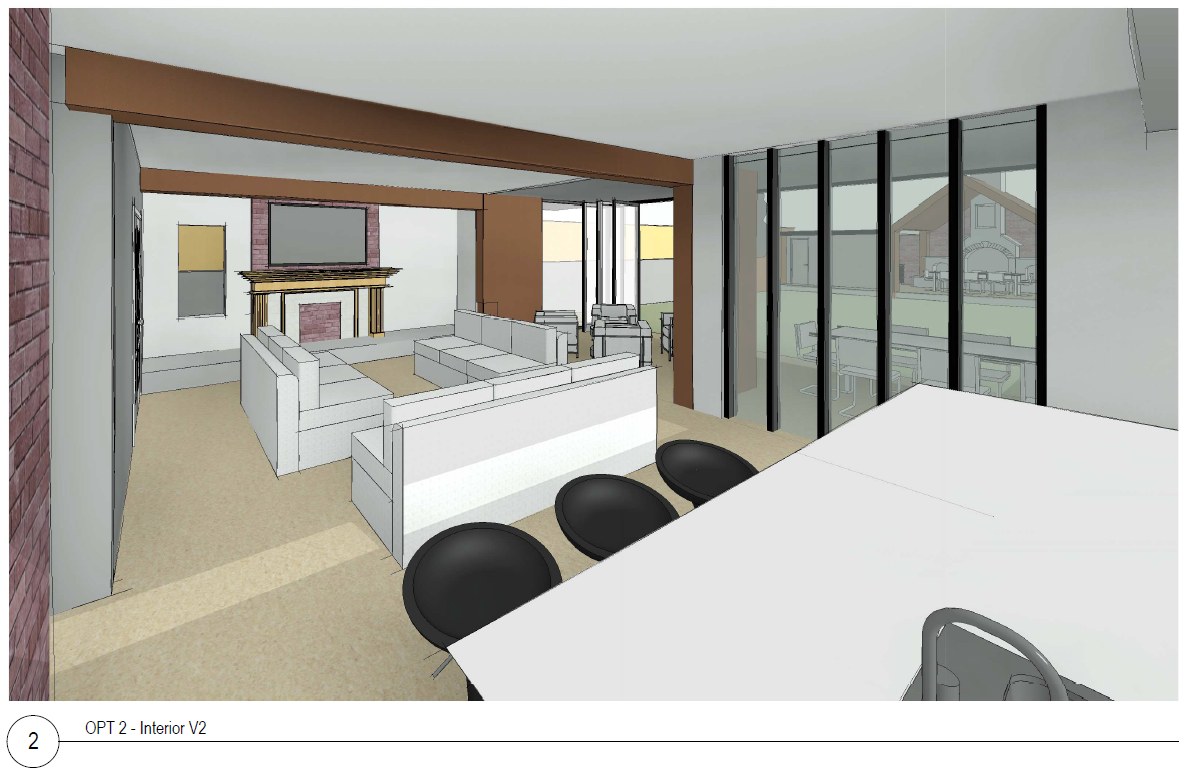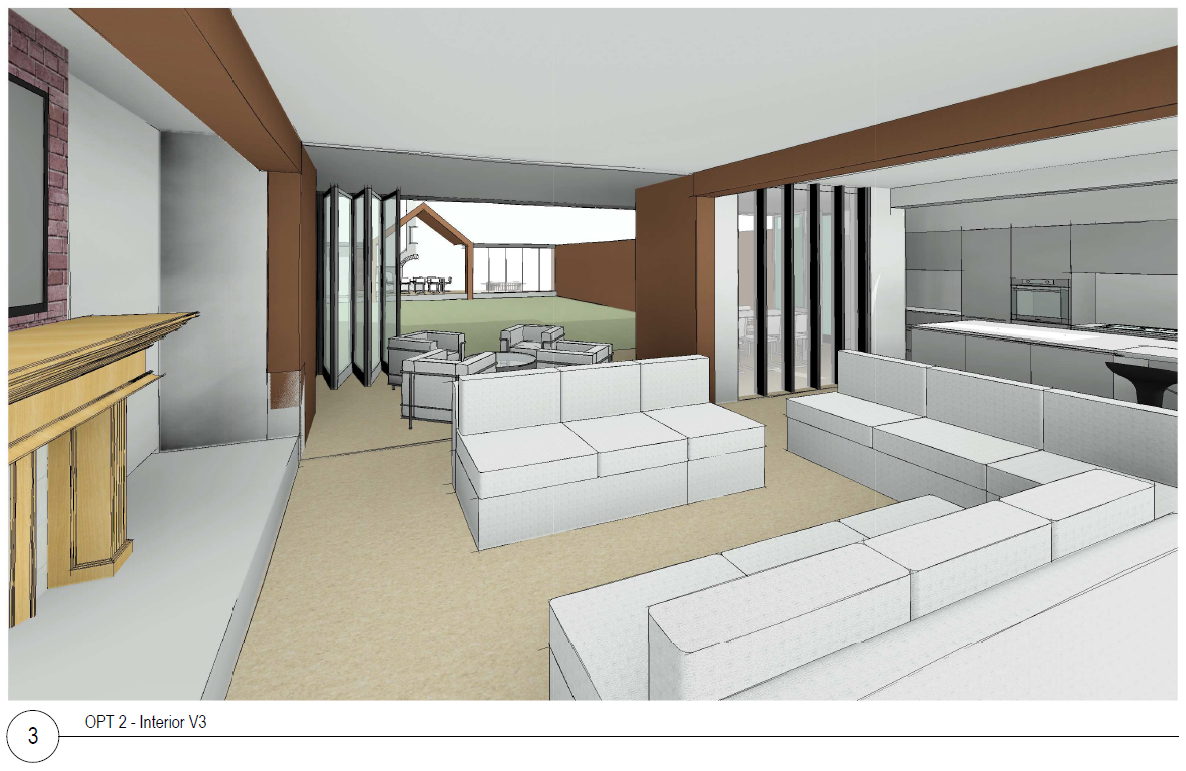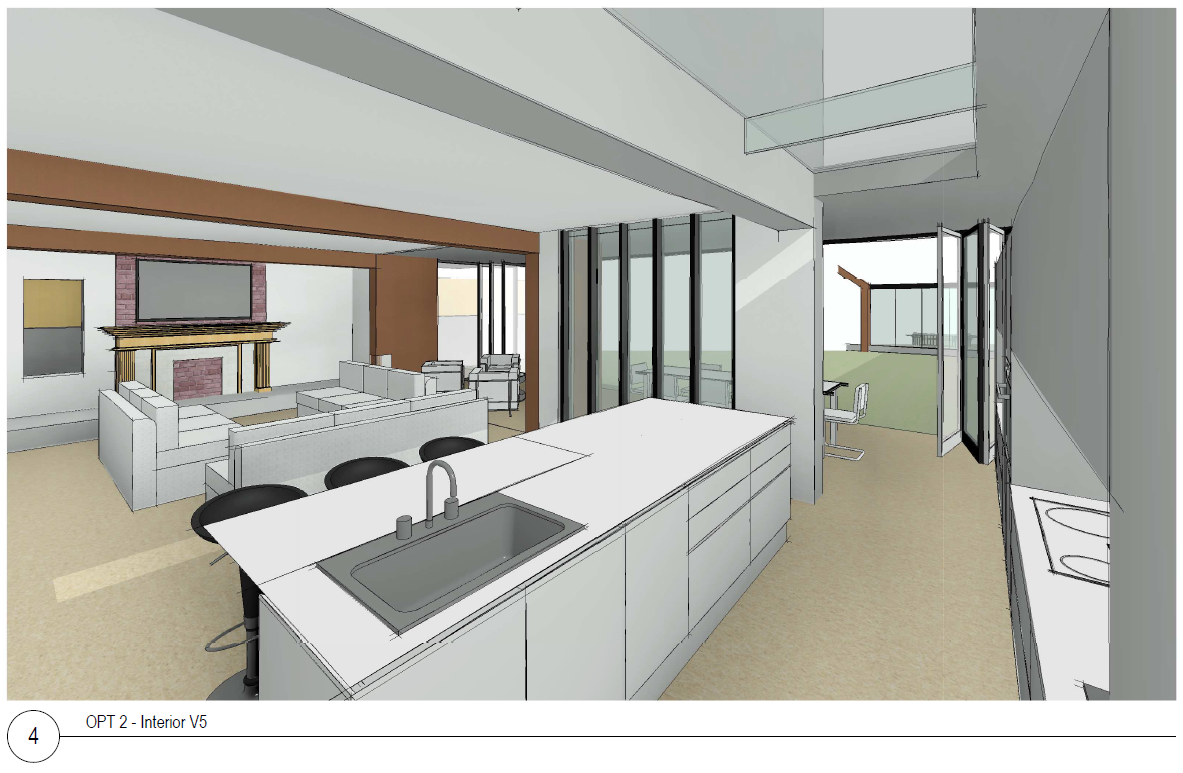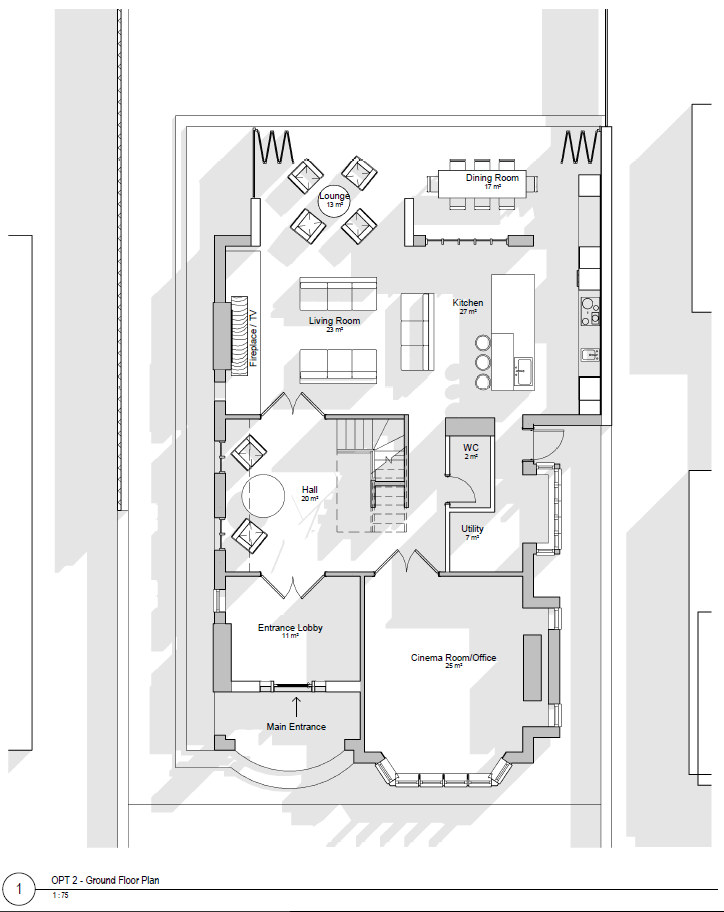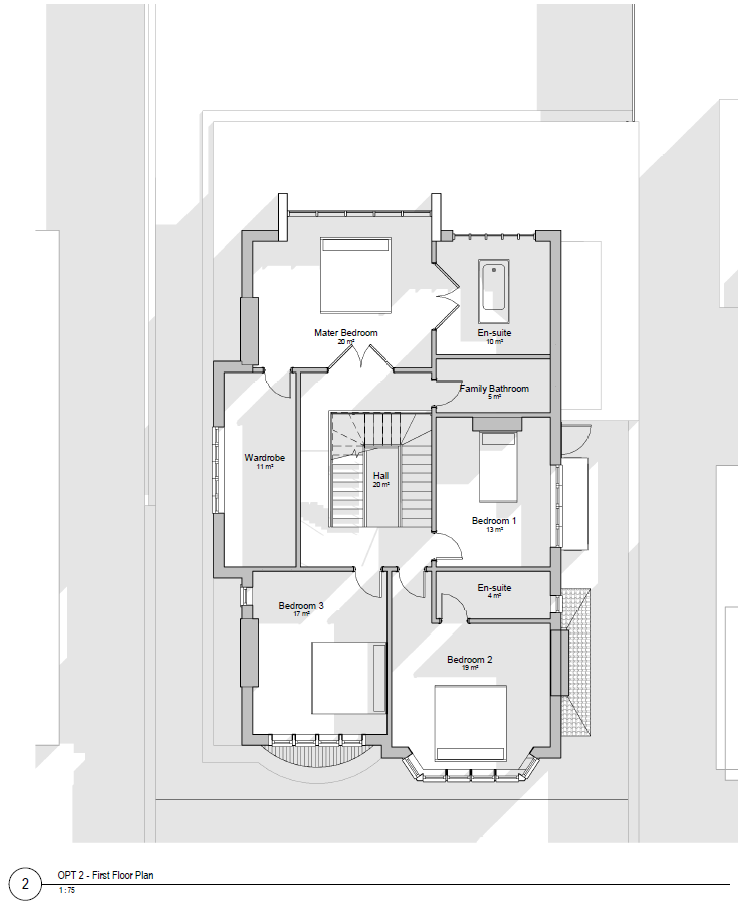 Click on the < > arrows to browse through each option at your leisure.
Completing a budget exercise prior to sending the works out to tender for a scheme of this size is certainly recommended.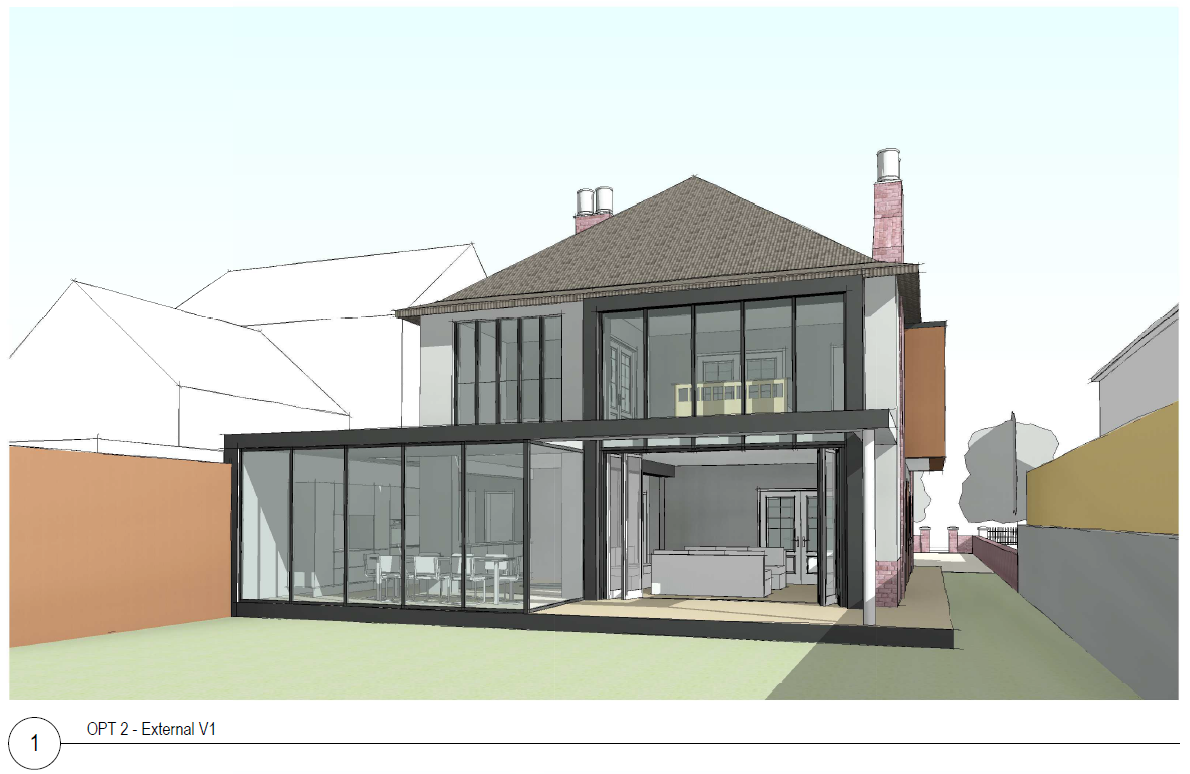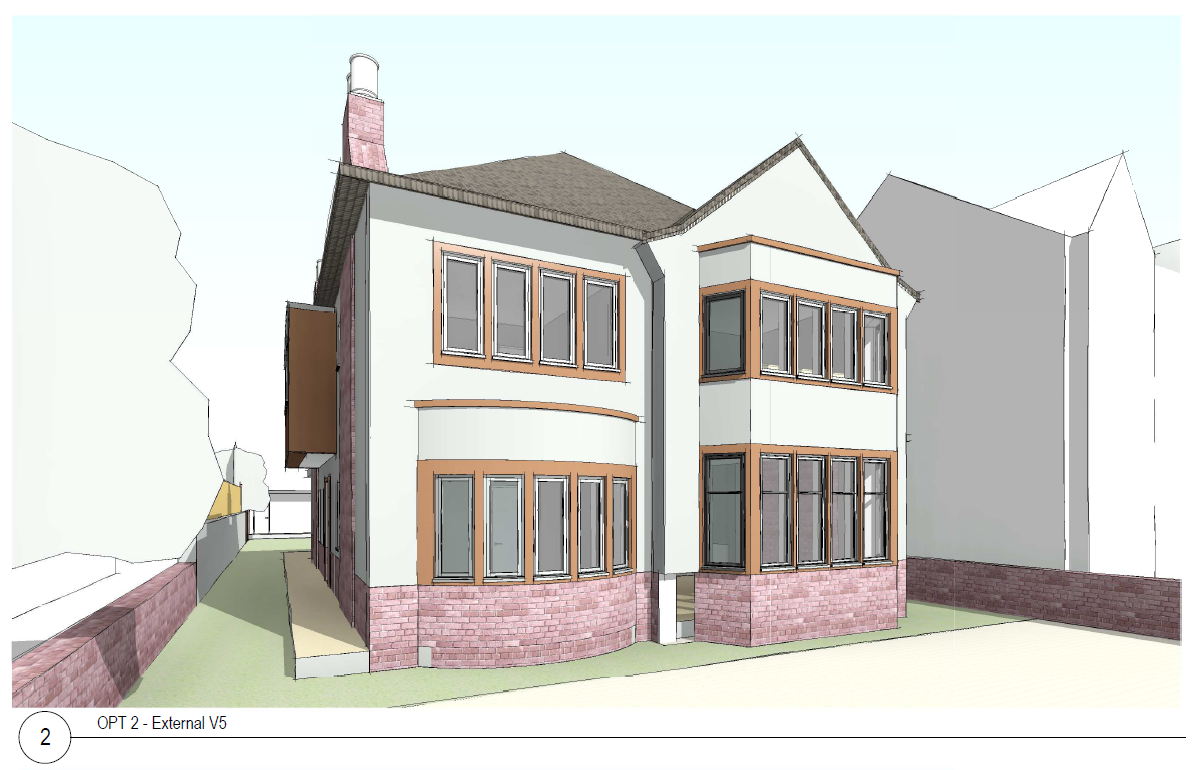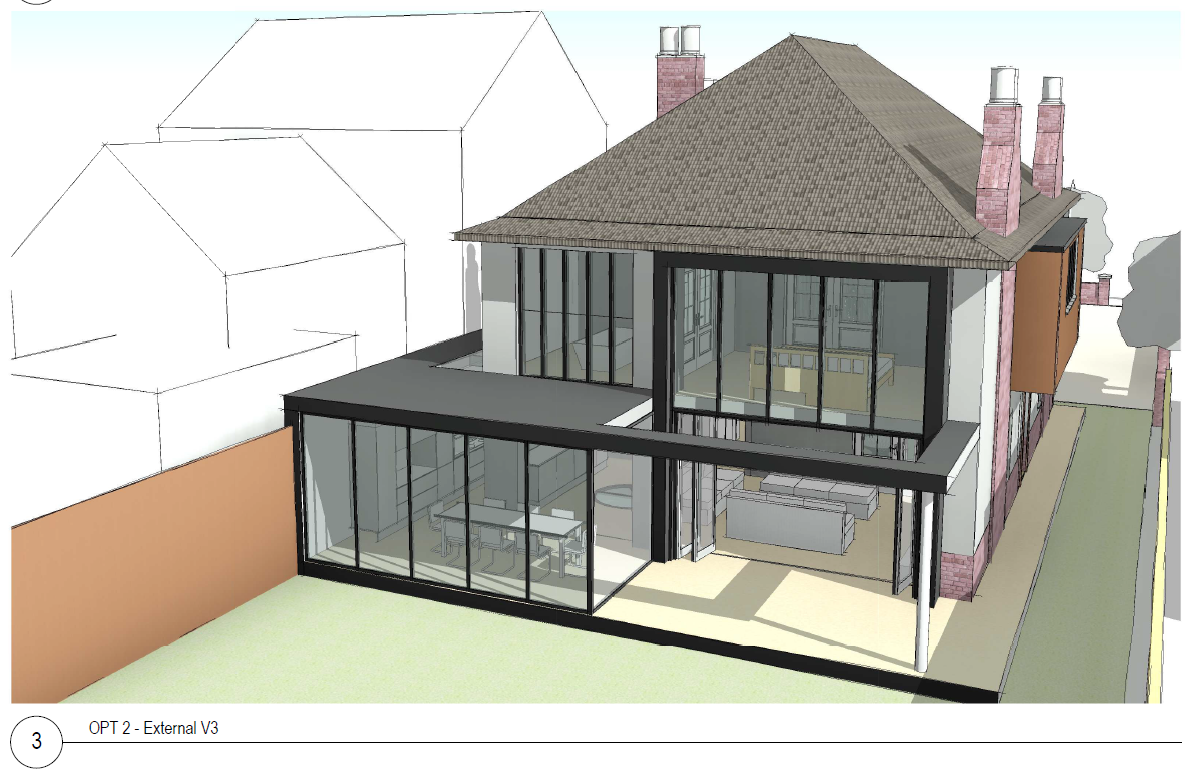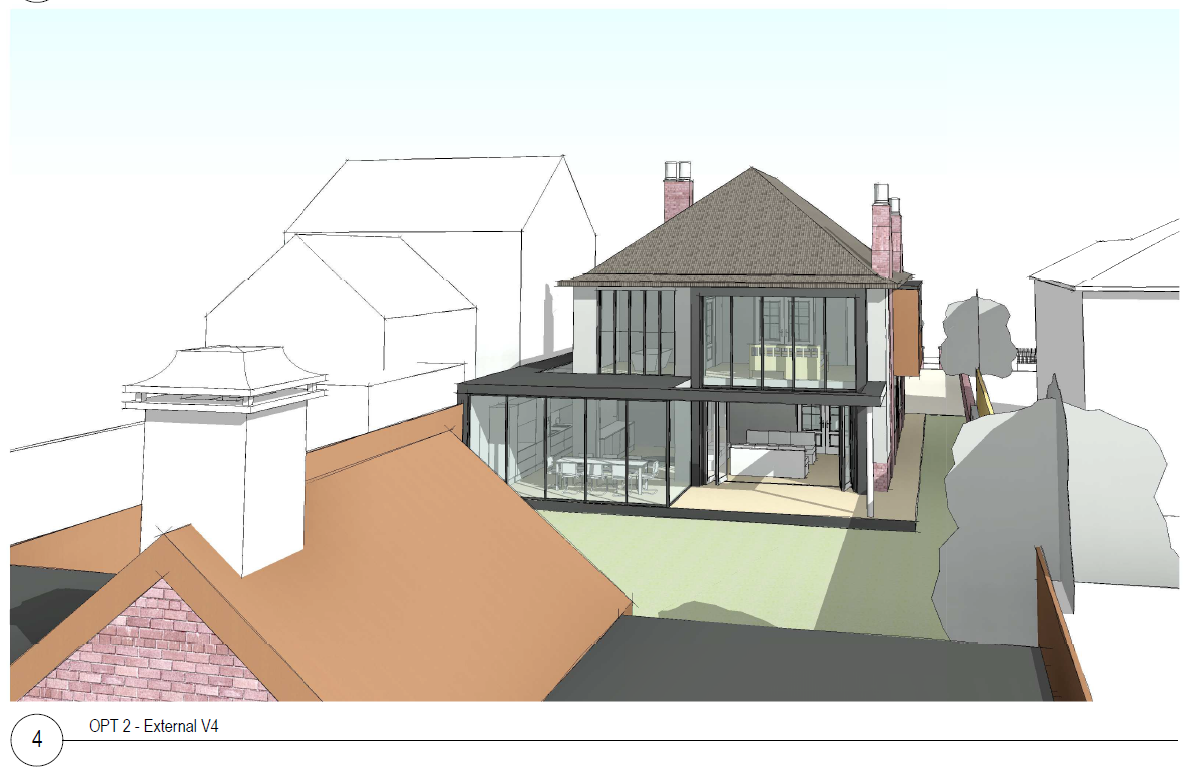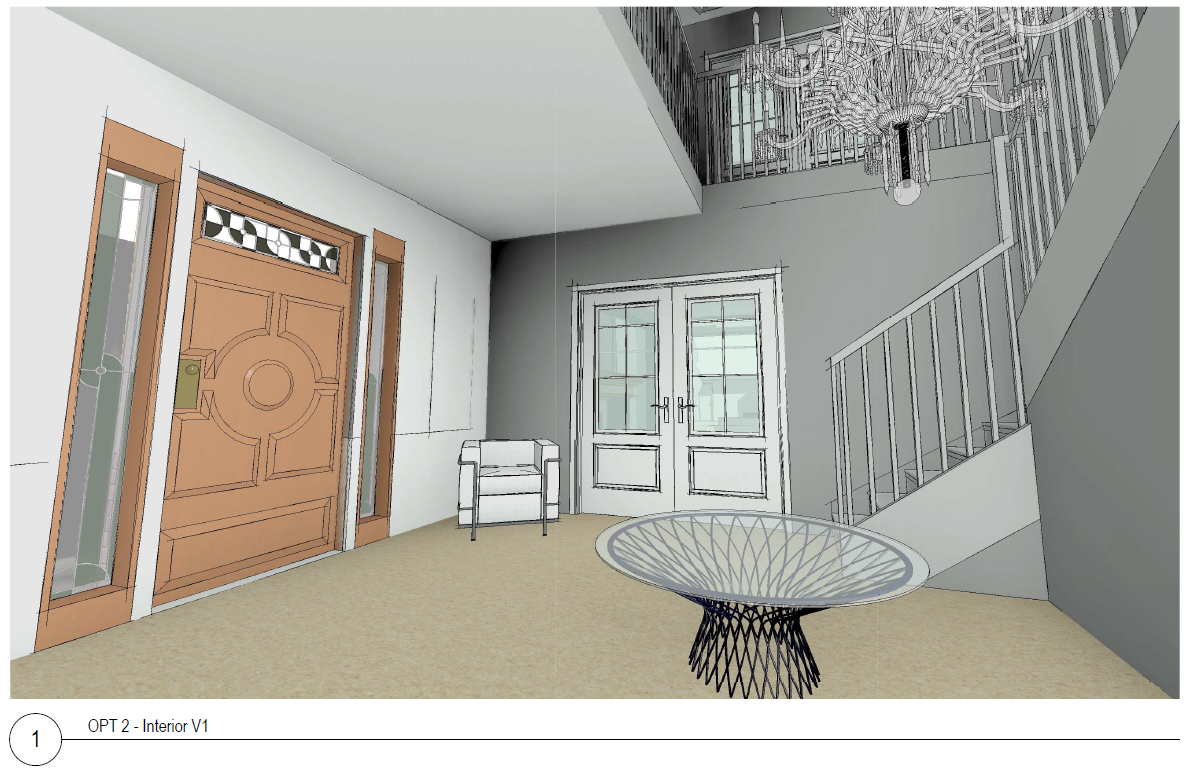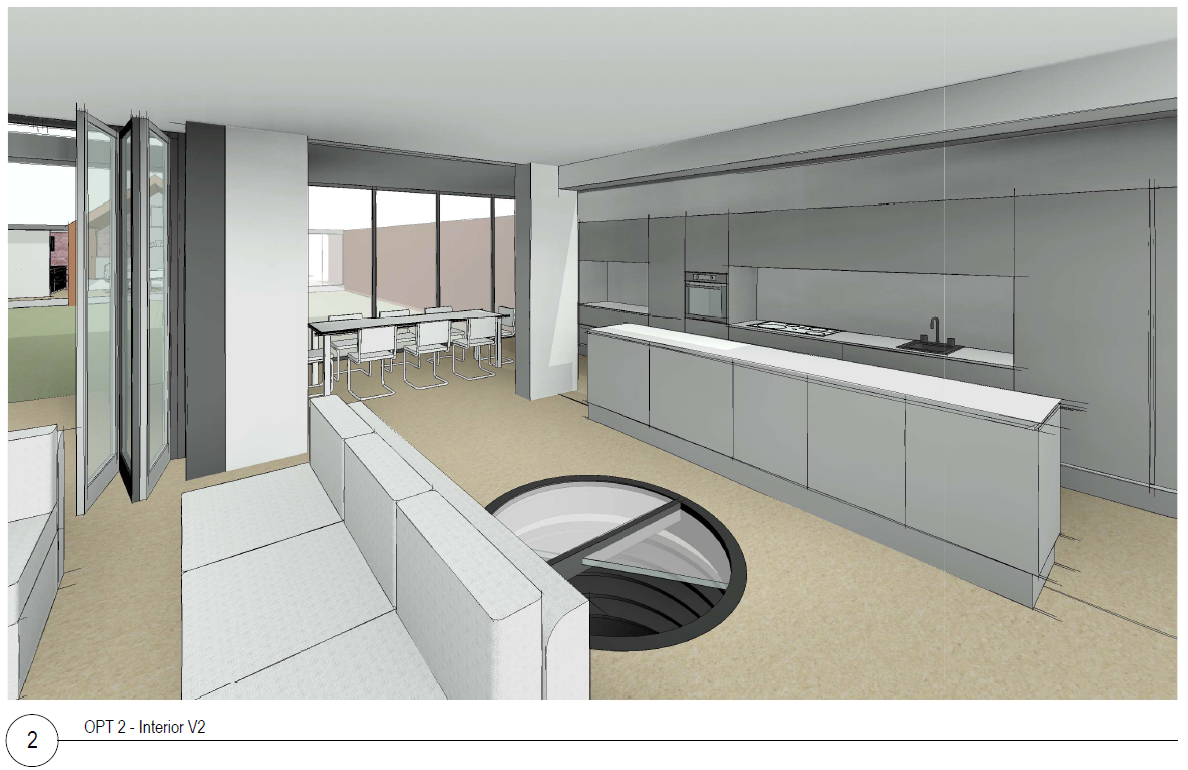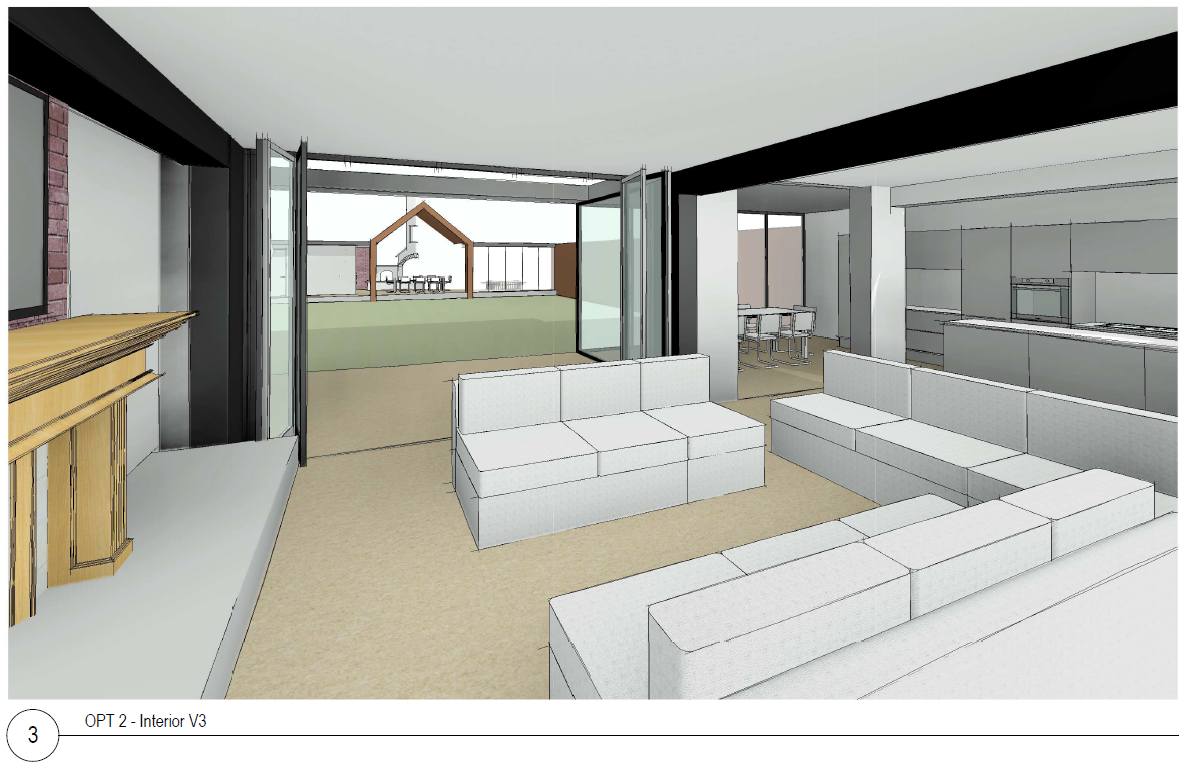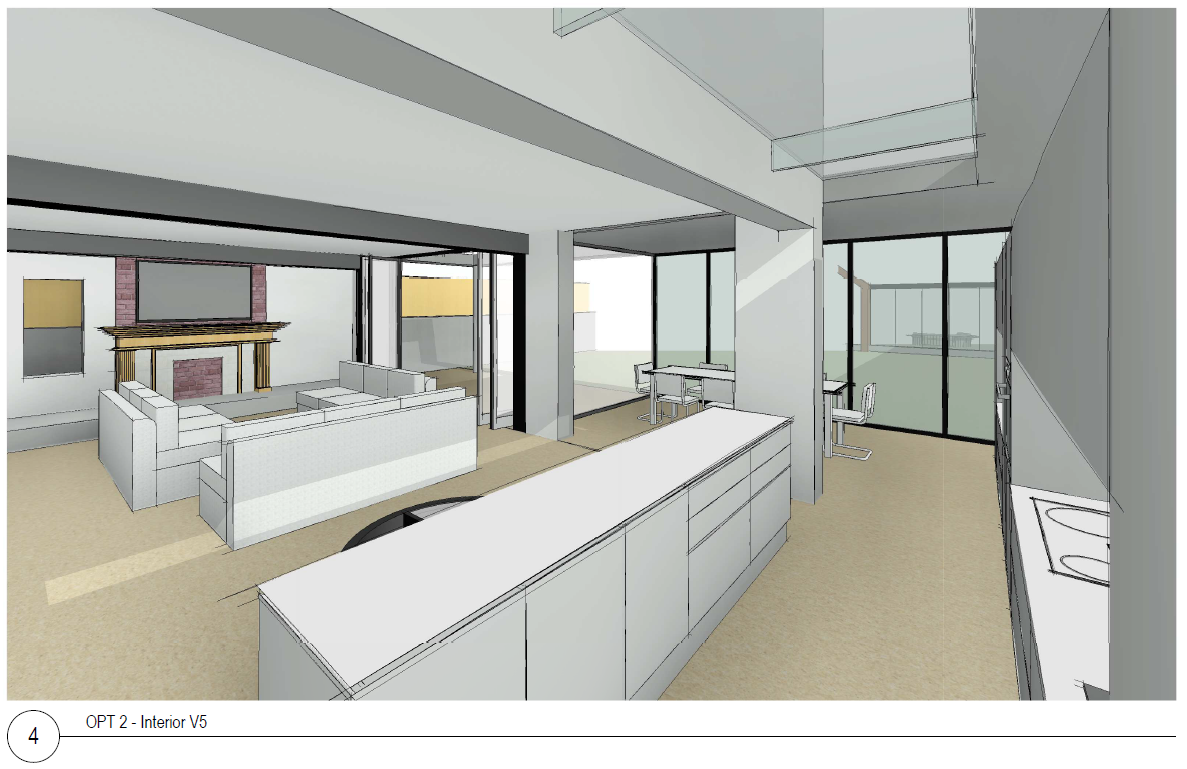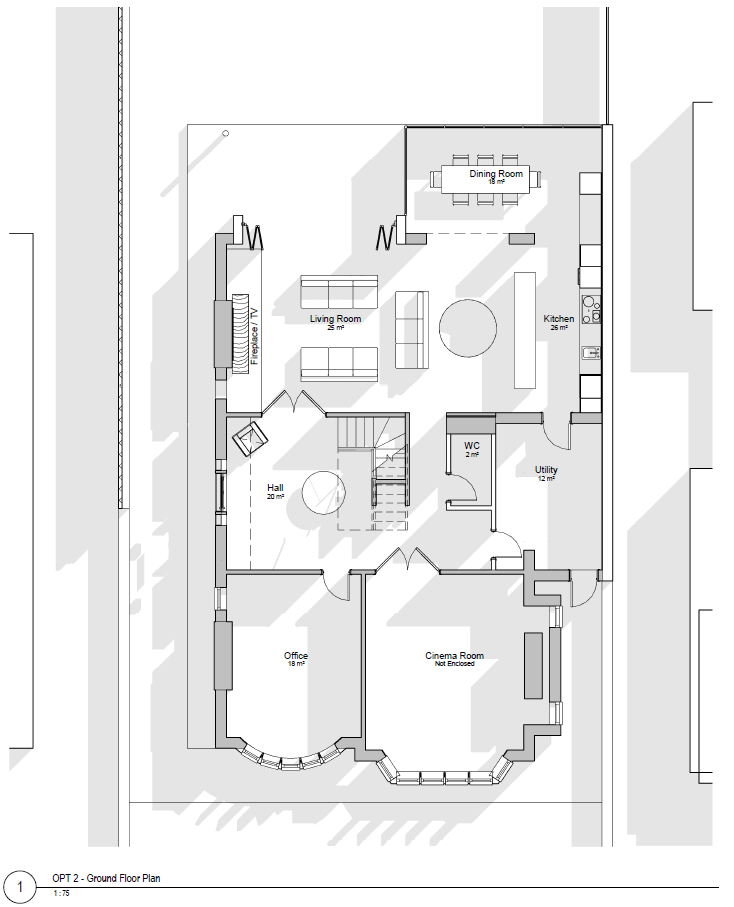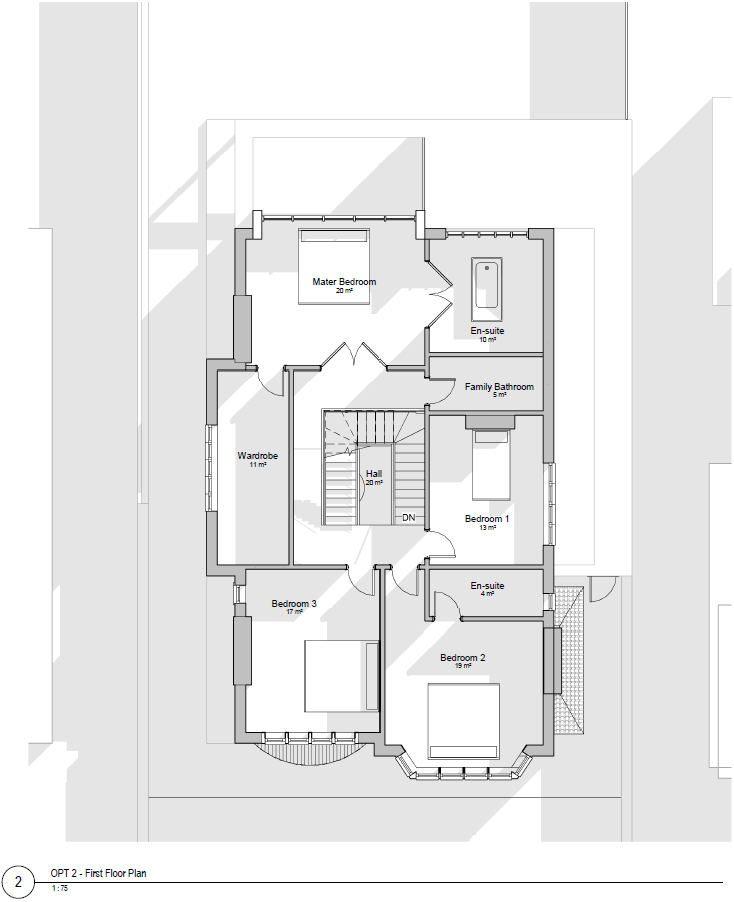 We would also recommend sending a project of this size out to tender using detailed construction drawings and a schedule of works. This provides cost certainty throughout the duration of the project. A JCT contract is also a must!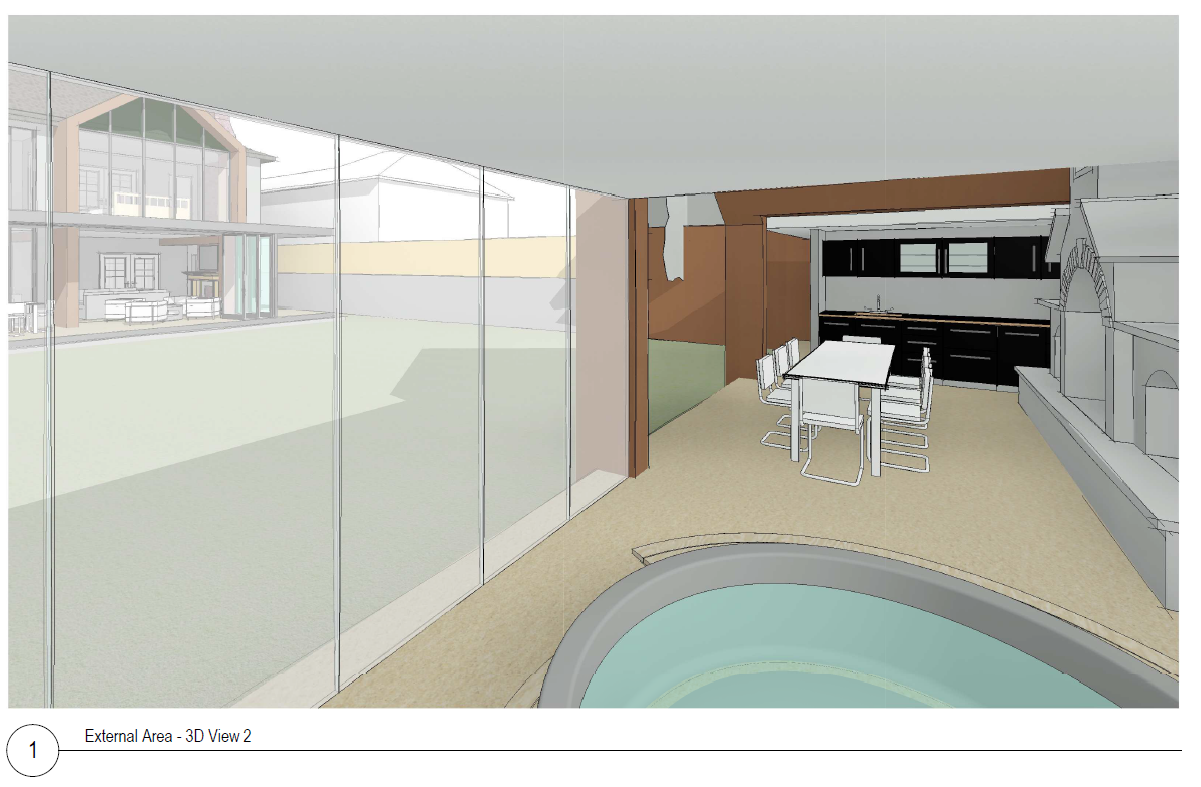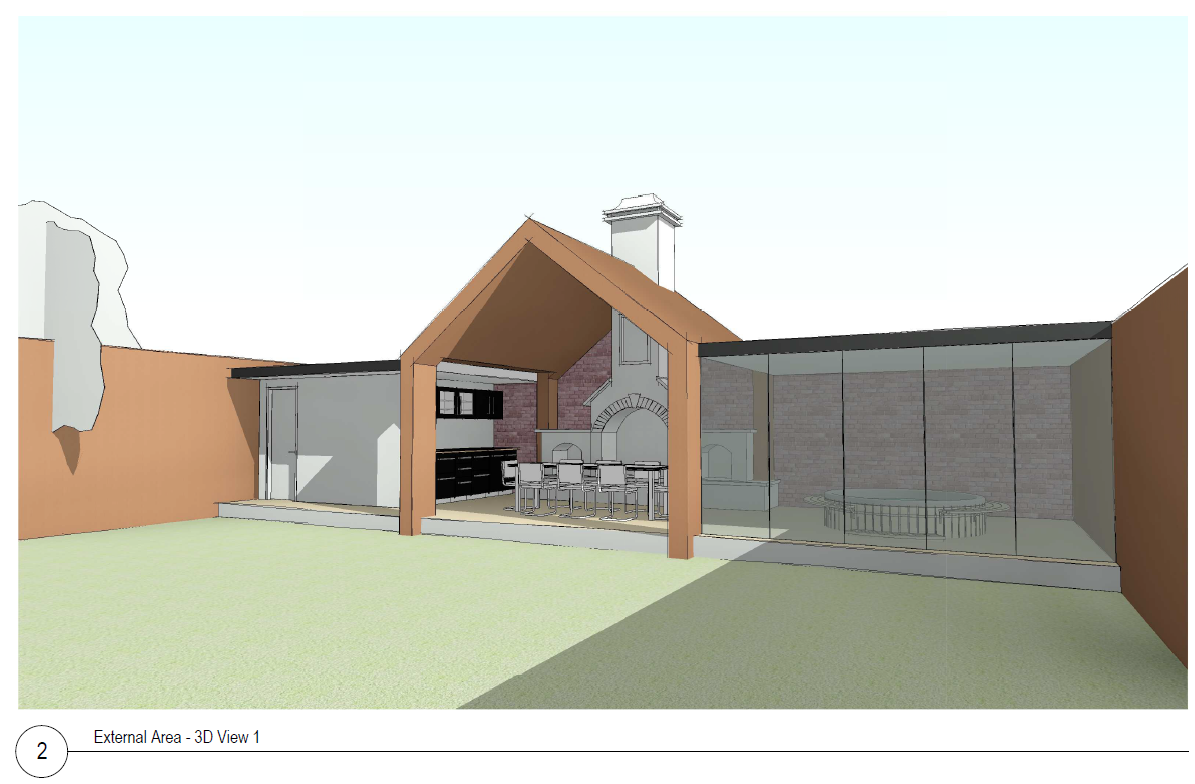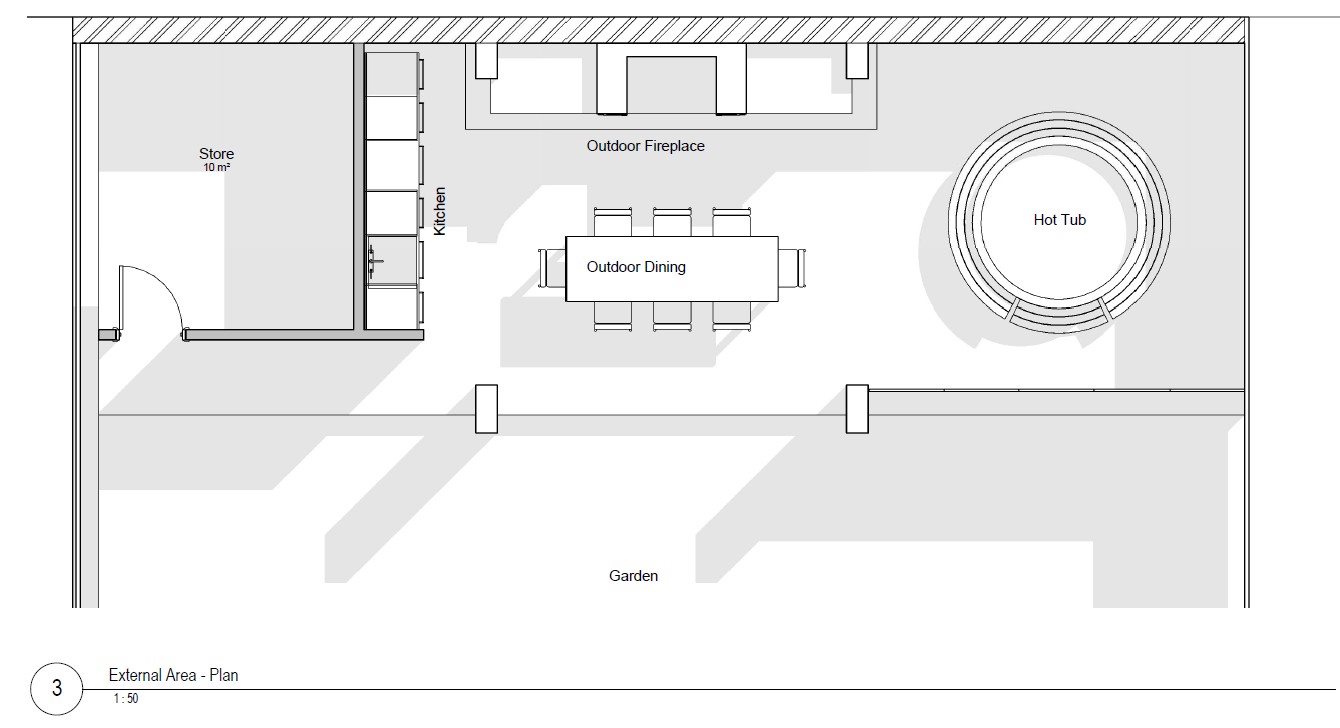 If you are considering a house redevelopment project why not get in touch and see how we can start making your building needs become a reality!
See our project MANAGEMENT service and how we can help you!