Feasibility option for office refurbishment!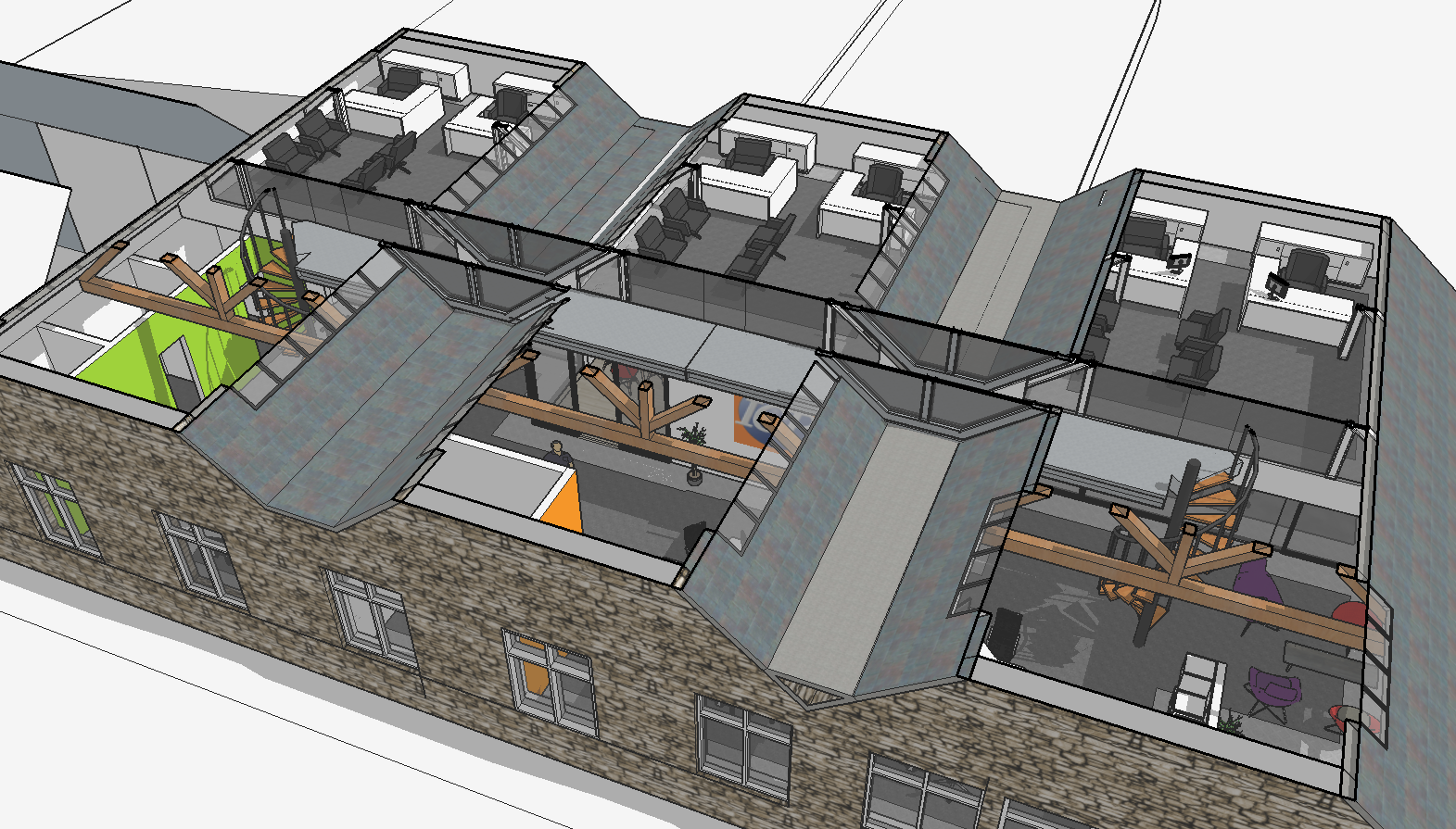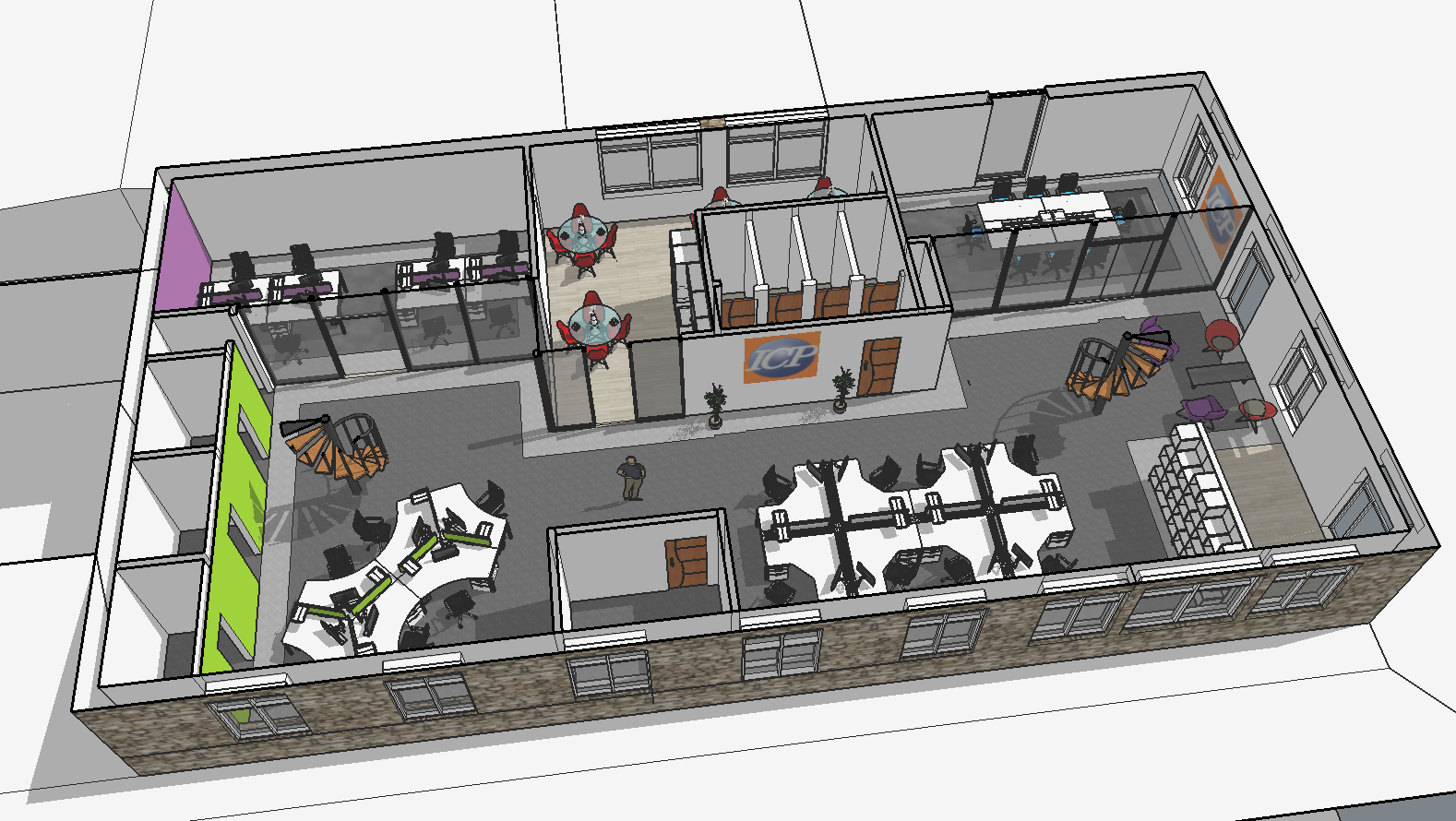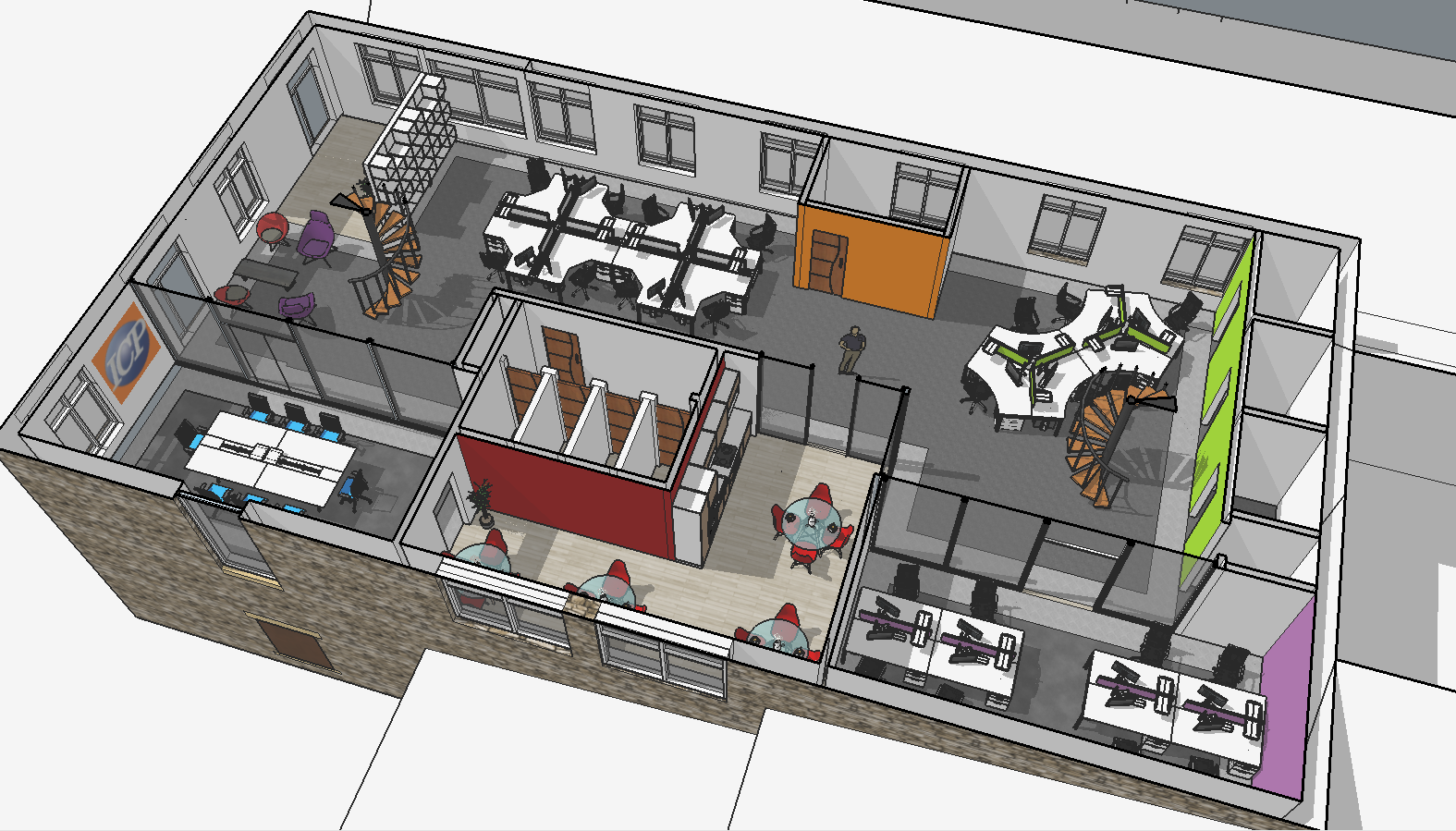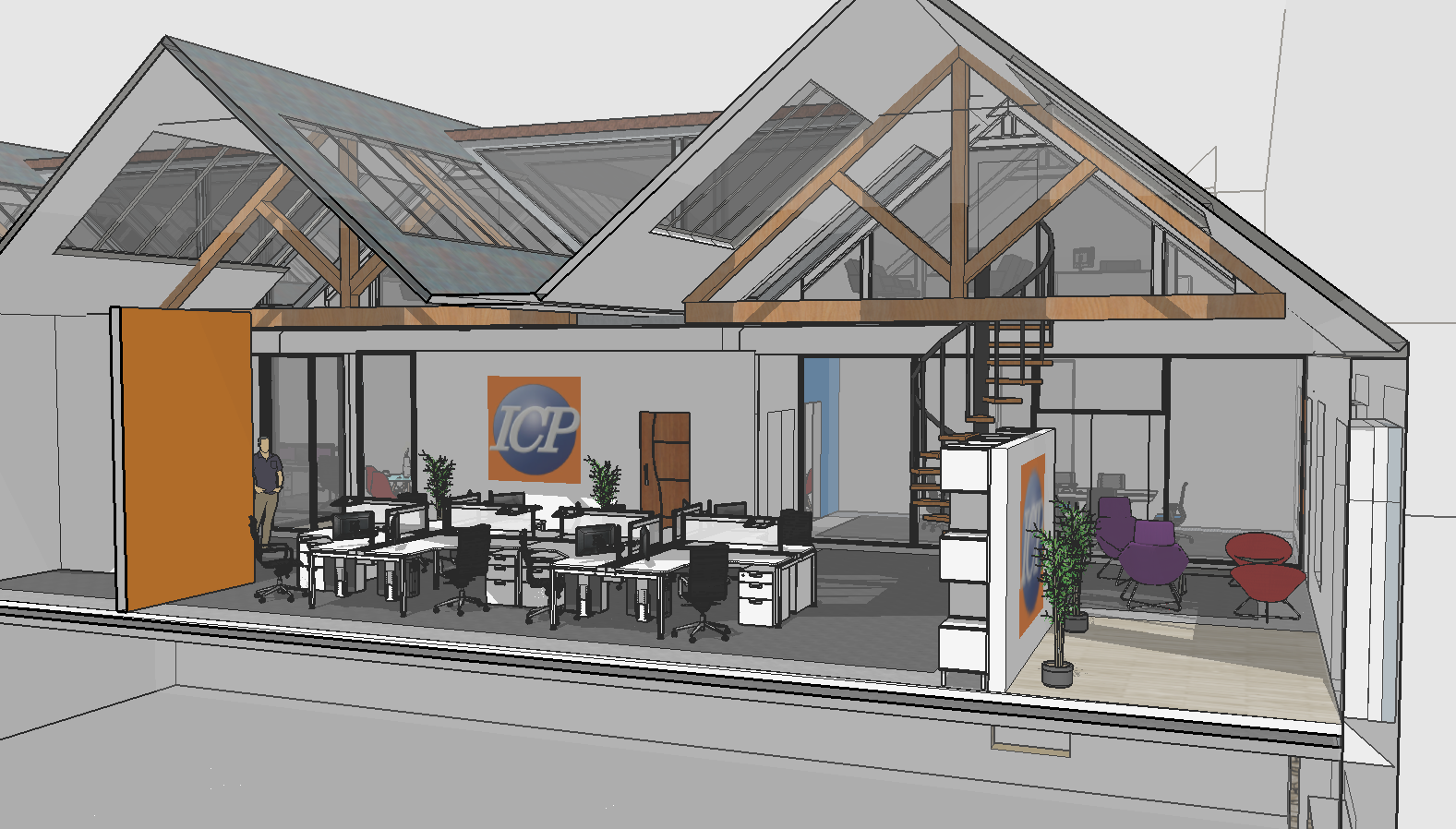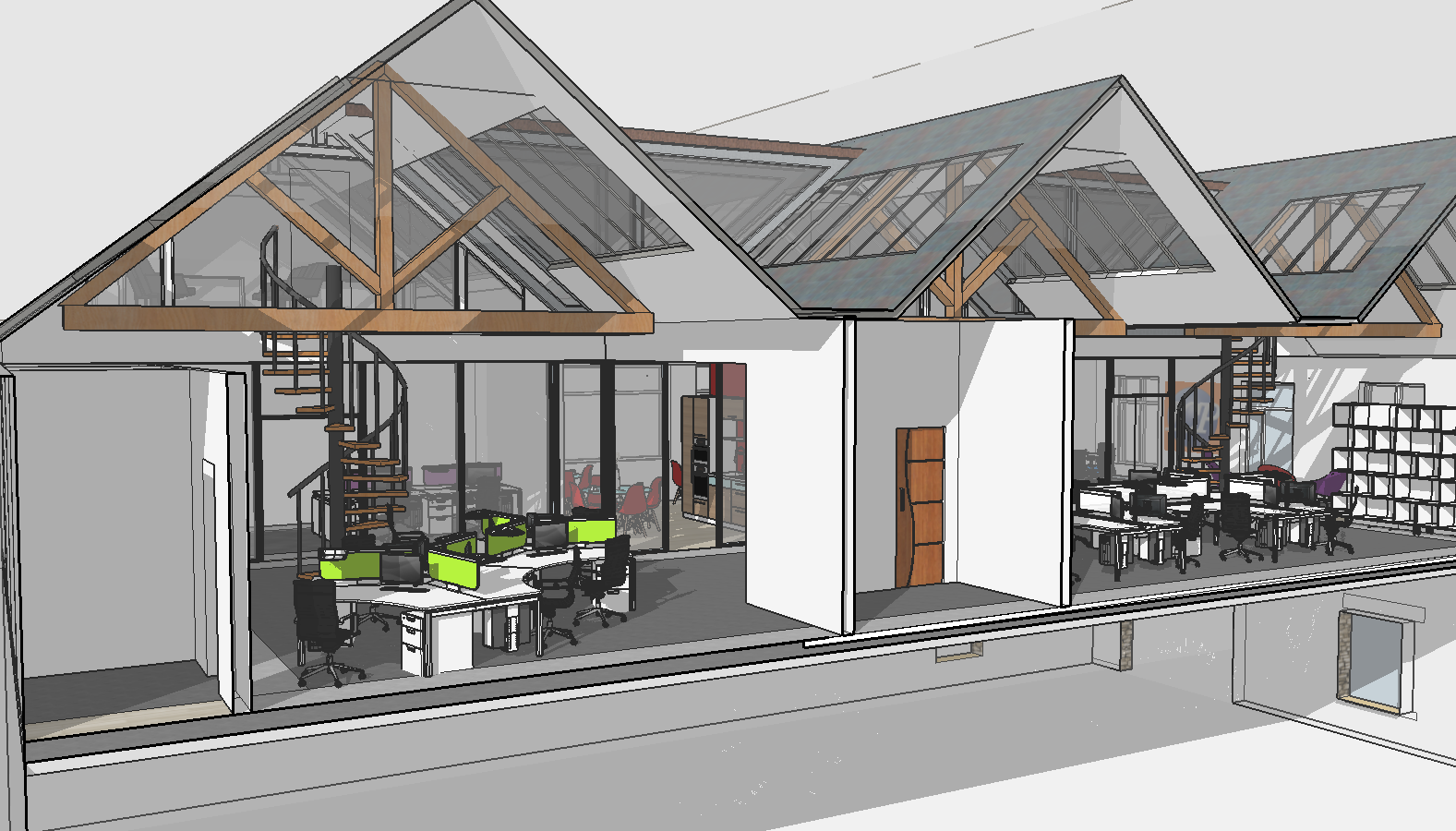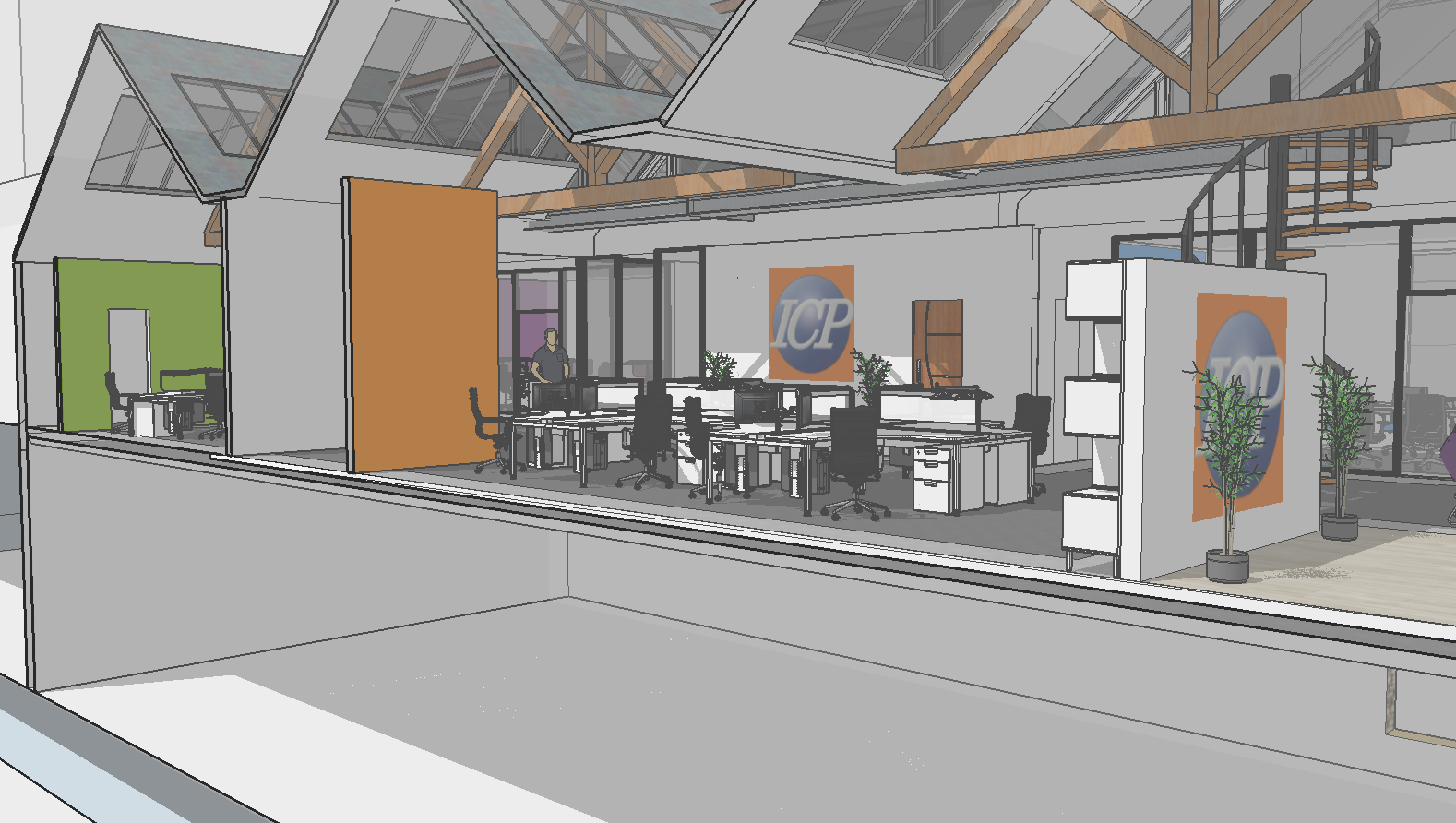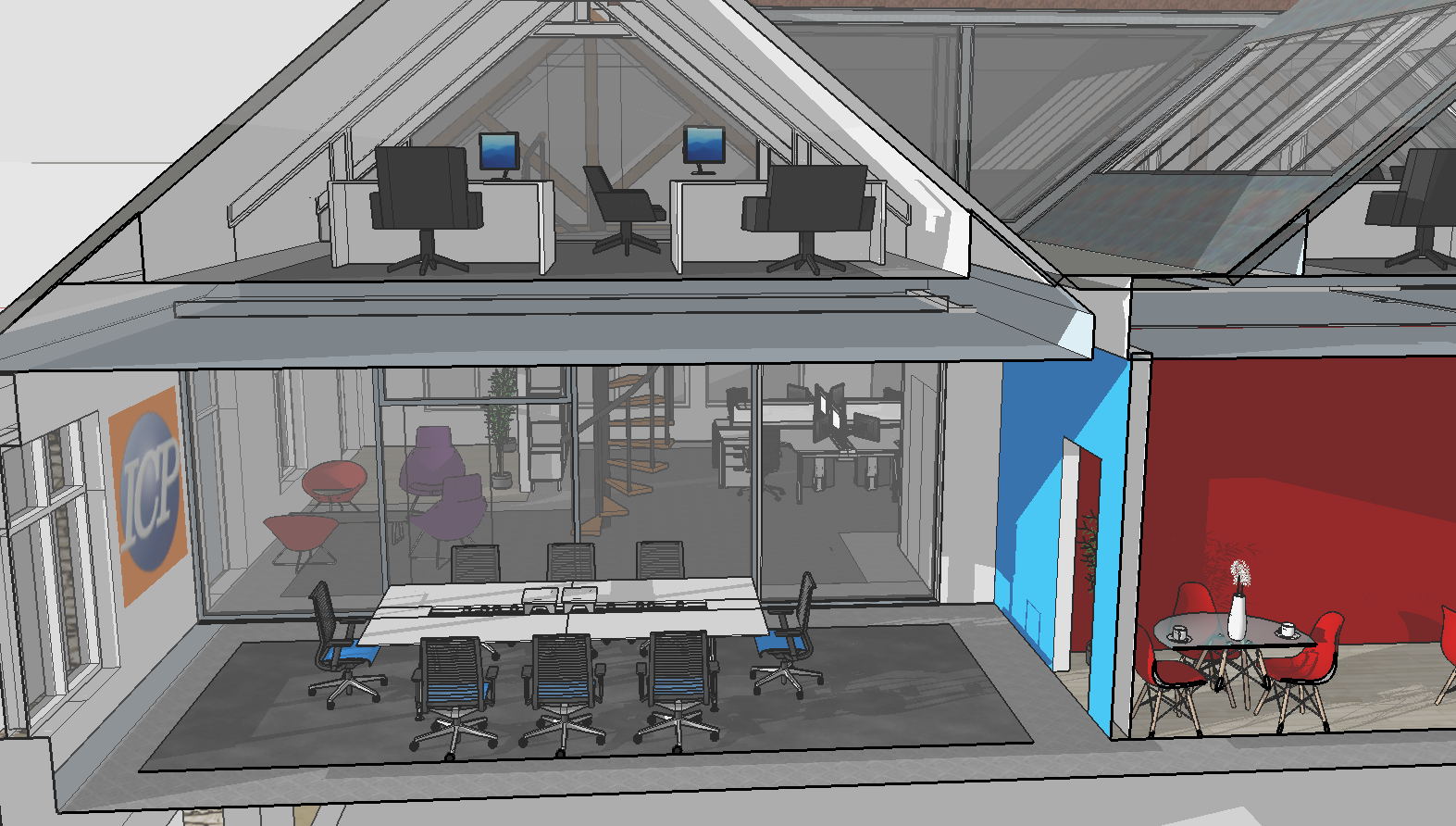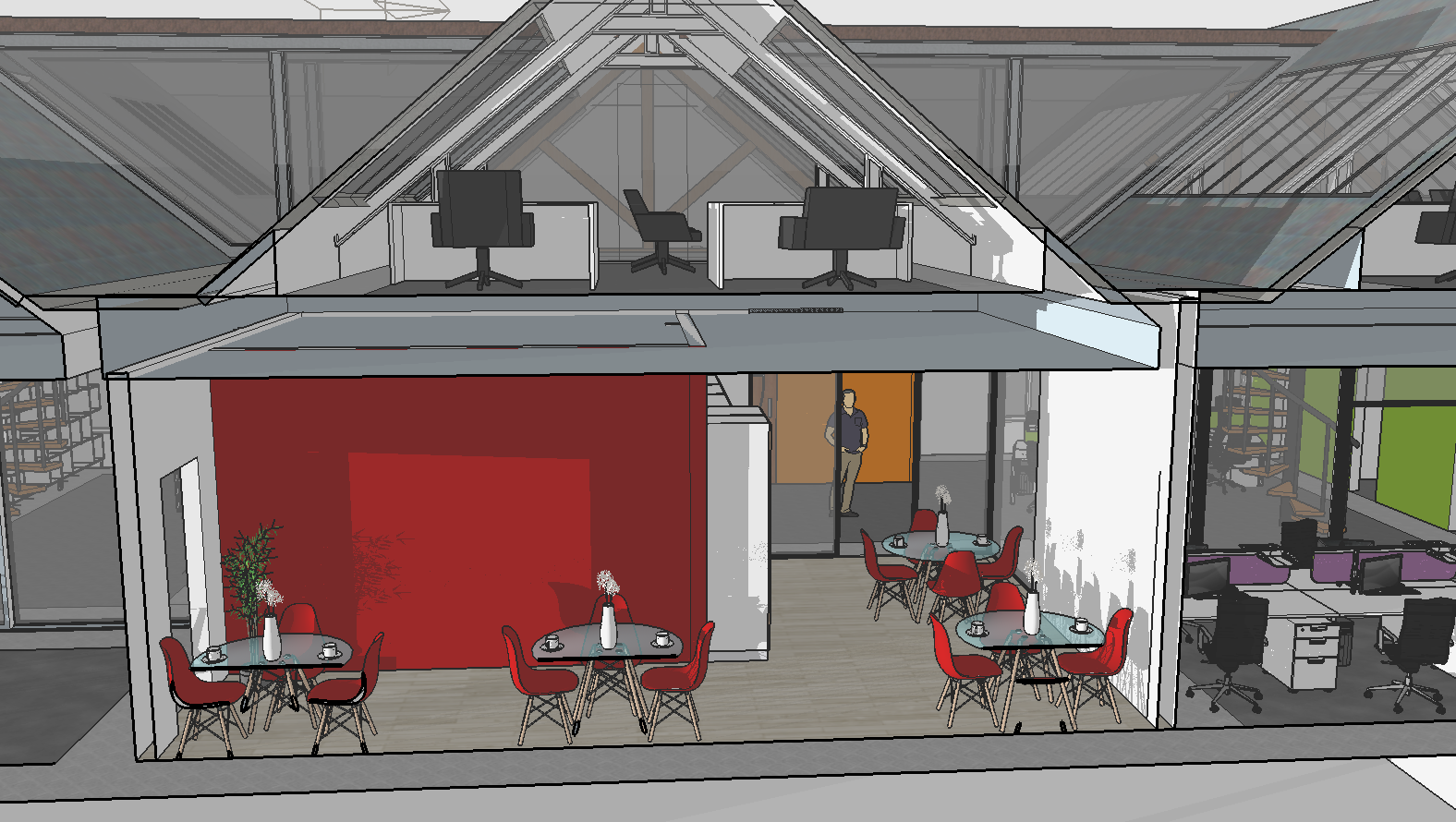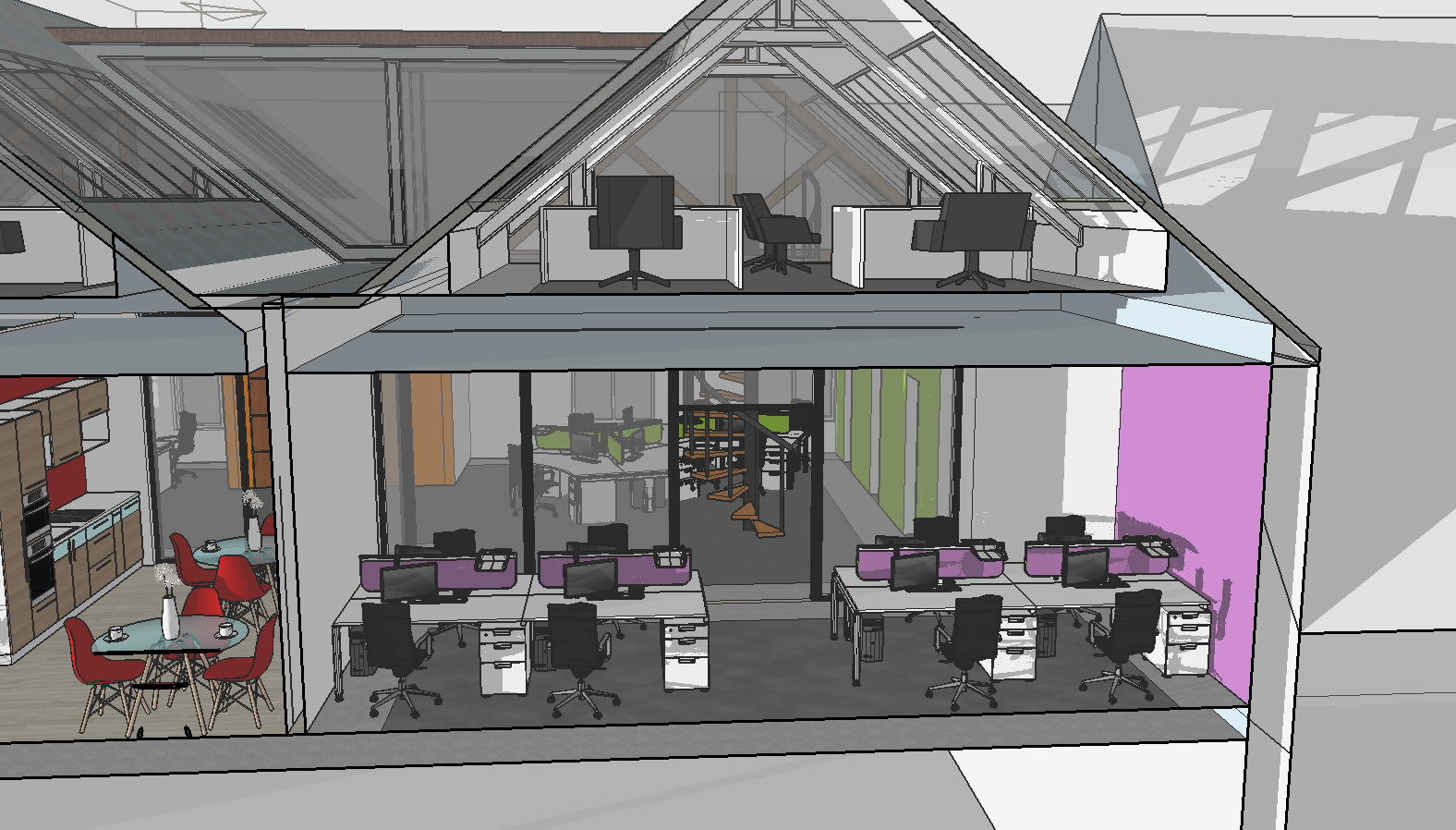 Carter-Zub were appointed to provide feasibility designs for refurbishing and converting an office in Whaley Bridge. The existing office accommodation was dated and the business required additional space for their employees and room for growth. Their existing office is not your ordinary city office. This particular office comprised of a series of traditional pitched roofs with king post trusses and deteriorated roof lights, solid stone walls and timber sash windows. Internally was dated with low suspended ceilings and inadequate space for meeting rooms and office accommodation.
The brief:
Originally the premises was occupied by two separate business's one of which decided to vacate. This opened up an opportunity for the current owner to maximise on his current asset. Expanding his business by extending, refurbishing and bringing the building up to current standards and having it ready for future employment expansion. The following additional rooms have been proposed :
Upstairs Mezzanine level - Four individual offices.
Downstairs - Computer Server Room, IT & Marketing Office, Engineering Office, Sales Office, Filing Cabinet & Stationary Room, Toilet Gents, Toilet Ladies, Kitchen/Dining Area and reception Area.
The solution:
We have brought back to life the existing roof lights which were currently covered with suspended ceilings, maximising on natural light. A new mezzanine floor has been proposed with an interesting steel frame glass connecting walk way where people using the offices within the roof space can look down onto the open plan office below.
We have been able to revive the office which was a dull place to work in. Into something exciting and vibrant for employees to enjoy their time at work. We have provided space planning showing desks, chairs, storage area, toilet and kitchen facilities all in 3D which has helped the client fully understand and help visualise their new and exciting space.
For each department of the business has its own colour which has been used to designate and brighten up the open plan office space. We have then also introduced a large conference area with floor to ceiling glazed partition, quiet meeting rooms, additional space for canteen facilities and the toilets are to be fully reconfigued and re furbished.
We provided the following services:
Stage 1 - Feasibility study and architectural design.
Stage 2 - Detailed design and submission of a planning application.
Stage 3 - Technical design
Stage 4 - Principal designer Role
Existing office images:
If your thinking about expansion plans for your existing or new business feel free to get in touch and see if we can be of service!
Check out our latest news: